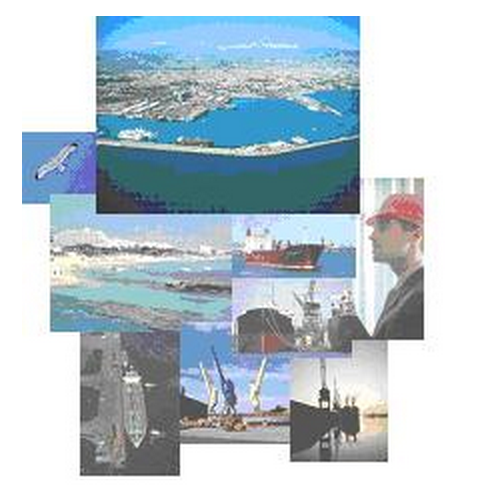 Customer: Republic of Cyprus, Ministry of Communications and Works, Department of Merchant Shipping
Duration: October 2006 – April 2008
This project concerns the elaboration of studies on organization, administration and management of ports/ ports services. Also, the training of actors involved port services in Cyprus. The general objective of the project is to contribute to the improvement of the effective administration and operation of Cyprus Port Authority and other collaboration bodies through an integrated plan concerning the restructuring of Cyprus Port Authority and the training of human resources, in order for Cyprus to implement the "Community patrimony" by means of a modern institutional and administrative framework as well as to operate more effectively as a full member state.
The specific aims of the project are:
– The enhancement of the effective operation of Cyprus Port Authority through the development of a contemporary organisational, operational and administrative scheme for the management and operation of the port system, including the reinforcement of maritime safety as well as the application of best practices and sustainable measures.
– The improvement of employees' competence and efficiency in the port sector (mainly of shipping agents, registered porters and dockers) as regards the application of "Community patrimony" and practices.
The project includes two (2) subprojects. The first one refers to the reconstruction of Cyprus Port Authority and the restructuring of the port system. The second one concerns the development and implementing action of a training program both for the personnel of Cyprus Port Authority and the personnel of other collaboration bodies (shipping agents, porters, etc.).
Part from the two (2) abovementioned subprojects, the project involves the elaboration and implementation of dissemination programme addressed to all the involved bodies concerning the content of the two subprojects.
Role of TREDIT:
– Assessment of IT requirements of Cyprus Ports, considering and documenting existing IT infrastructure, identification of needs and limitations in terms of software and information systems, development of guidelines and specifications for the improvement of the information infrastructure in a long term strategic framework
– Development and execution of an integrated training program for the personnel of the ports of Cyprus, including the development of a system for the identification and selection of trainers and trainees. Development of an approach for the evaluation of the training program and the trainers.
– Development of a sustainable training program, including "train the trainers".